Errors and Omissions Insurance
Errors and Omissions Insurance (E&O) is a form of professional liability coverage that protects your business in the event you're found legally responsible for faulty advice or negligence related to your service.
If your cannabis operation makes recommendations of any sort that could lead to an unforeseen mishap that is traced back to "faulty advice," or "negligence," you may find yourself facing liability claims and expensive litigation. For example, a client may choose to sue their adviser after an investment goes South and blame it on the adviser's faulty advice. Even if the court rules in favor of the investment adviser or broker, the legal fees that follow can still be very high, which is another reason why Errors and Omissions Insurance is important for your business.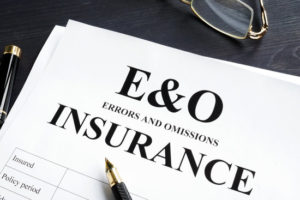 You may be wondering, who needs errors and omissions insurance? If you are a business owner providing a service to someone, then you will most likely need it. Th best thing to do if you are unsure that you need Errors and Omissions insurance to contact an agent at The Cannabis Coverage Company. We will be able to guide you and help you navigate all of your questions and concerns.
Cannabis product liability issues are on the rise and by having Errors and Omissions Insurance you add an additional layer of protection to your business and to your reputation.
While dispensaries and laboratories are the operations that are most at risk for this type of scenario, our cannabis insurance agents at The Cannabis Coverage Company will take the time to find out about your business type and help you determine what type of E&O insurance is relevant to you, at a price that suits your policy.