Cultivators
You have invested a lot in your equipment and product and when equipment fails and product spoils you the revenue loss can be detrimental to your business. In addition to replacing/repairing failed equipment, you probably still have a staff that needs to be paid and reestablish your grow. Fire, theft, and vandalism is highly underestimated and many growers are under the impression that it won't happen to them; however, if it does, there is also personal injury and property damage to consider. For many operations, a single unforeseen event is enough to put them out of business.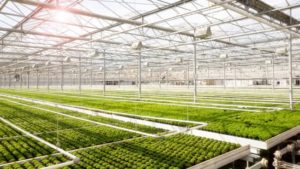 As a cultivator, you are working with perishable goods. Sometimes equipment malfunctions, crops spoil and the loss can be difficult to recover from.  The cannabis insurance industry has come a long way and coverages are now available to cover you during these "down times" to reduce loss. Product liability is also available to cover you in the event that a customer ingests a product resulting in sickness, accident or crime and decides to hold you responsible.
Although coverage is not yet available for outdoor crops, for outdoor grows, we can insure your product once it is brought into a secure location for drying and processing. One of the advantages of working with us is that our underwriters will allow you to determine the value of your crop and we even offer coverage options for herbicide/pesticide/fungicide applicators.  
By having crop and equipment coverage you position yourself to recover from an unfortunate event and outlast your competition.
Contact one of our expert agents today to learn more about the different options available to you to protect your cannabis crop.  
Available Coverages
Indoor
Pesticide/Herbicide
Stock Inventory
Business Personal Property
Tenant Improvement Coverage
Outdoor
Finished Stock