Cannabis Equipment Insurance
Cannabis Equipment Insurance is an additional protective cannabis insurance coverage added to your property policy to recover from equipment damage or loss due to fire, theft, and vandalism of or within the facility.
Equipment coverage is different than Equipment Breakdown Insurance.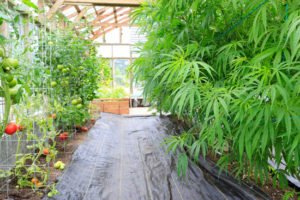 It's no secret that the equipment you own and operate is expensive. When it comes to equipment, most cannabis operation owners are already aware that at some point, the equipment will probably break down. What is often not considered is the likelihood of damage, or loss of equipment due to "outside factors" such as fire, theft or vandalism of the facility.  An Equipment Coverage policy can pay for replacement or repairs of that expensive equipment. Let's not forget about time. When equipment is down revenue is lost. When you're dealing with facility and equipment repairs or replacement that can take up a lot of time. This can be especially bad if you have to figure out where to get the money to get up and running again. Whether you are a cultivator, manufacturer, processor, or other operation that uses specialized equipment, a cannabis equipment insurance policy that is tailored to your needs is a great way to ensure your investment is covered.