Cannabis Laboratory Insurance
While most Laboratories are required to carry general liability insurance to cover for "slips, trips and falls," this coverage will not support you through other mishaps, nor will it cover your expensive equipment. A Cannabis Laboratory Insurance policy that is specifically designed for your lab can protect you from those perils and so much more.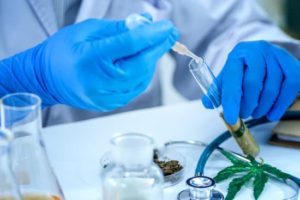 Laboratories play an important role in ensuring the quality and safety of various cannabis products and by putting the right protections in place you will be in a position to withstand the unforeseen.
In the event that a product you tested comes back with issues you may be held liable on multiple fronts.  Even though you are not responsible for the growing or manufacturing of cannabis, in the event that a consumer ingests a product resulting in sickness, accident or crime, litigation may point to you as being responsible.  Because of this, Product Liability is highly recommended.  You may also consider Errors and Omissions which protects you and your employees against claims made by clients for inadequate work, or negligent actions.
Contact The Cannabis Coverage Company and speak with one of our expert cannabis insurance agents today to learn more!
Available Coverages: