Cannabis Crop Insurance
Cannabis Crop Insurance is insurance for damage to, or loss of, cannabis crop, harvested plants, and finished stock in the event of:
Theft
Fire
Explosion
Vandalism
Equipment breakdown
Environmental Control/Monitoring System malfunction (greenhouse or indoor)
Automated pumps & compressor failure
Interruption of service
These coverages apply to:
Cannabis is a perishable good and in the event that equipment breaks down, or other mishaps, the losses can extend beyond product and equipment. When it comes to harvesting cannabis, "time is money," and coverage for "interruption of service" can make a big difference in recovering from an unforeseen event.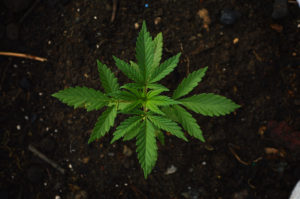 Cannabis Crop Insurance is available for indoor grows and approved greenhouse facilities. Outdoor grows can obtain crop coverage once the product is brought to a secure location for drying and processing; however, coverage is not available at this time for outdoor crops.  Coverage is calculated based on the information you provide us.  It is determined by your estimated number of harvests per year, how many ounces you produce per plant and the average wholesale value of the plant and the number of plants at their different stages of the growing cycle.  That might sound like a lot of details…don't worry, we're here to help.