Cannabis Distributor Insurance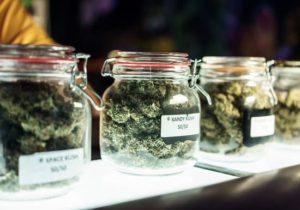 As a cannabis distributor, you are responsible for a number of functions including procurement, sale, transport, third-party testing, packaging and labeling.  While you may take every measure possible to mitigate risk, the processes that your operation is engaged in exposes you to potential risks outside of your control.  
Every distribution operation is significantly different which is why it is important to speak with one of our agents who fully understands the cannabis industry.  If you have drivers on the road using their personal vehicles, it is important to know that personal auto insurance will not suffice in the event of an accident, or theft and it will not cover the expensive product you are transporting.  Product liability is becoming more important for cannabis operations to carry.  If a consumer ingests a product resulting in sickness, accident or crime, litigation may trace the product back from point of sale and you could be held responsible even if the mishap was not directly your fault.
By having the right protections in place, you can establish yourself to withstand the ups and downs of the industry for years to come.  We will take the time to discover your needs and find a solution that fits your budget.
Contact one of our expert cannabis insurance agents today to learn more about cannabis distributor Insurance!
Available Coverages
General Liability
Business Auto
Hired and Non-owned Auto
Product Liability and Withdrawal Insurance
Property In Transit / Cargo Insurance
Business Income and Extra Expense
Crop Coverage
Equipment Coverage
Equipment Breakdown Insurance